// toolkit
Resources, tools, and activities to help your team innovate.
Warm-up
Exercises to inject energy into the process, get people moving, and build rapport.
Ideation
Gamestorming methods for generating creative ideas that pack a punch.
Audience
Context building activities to help you discover valuable insights about your customers or users.
Experience
Resources & activities for developing new products and services
Branding
Tools for developing a meaningful brand that can stand the test of time.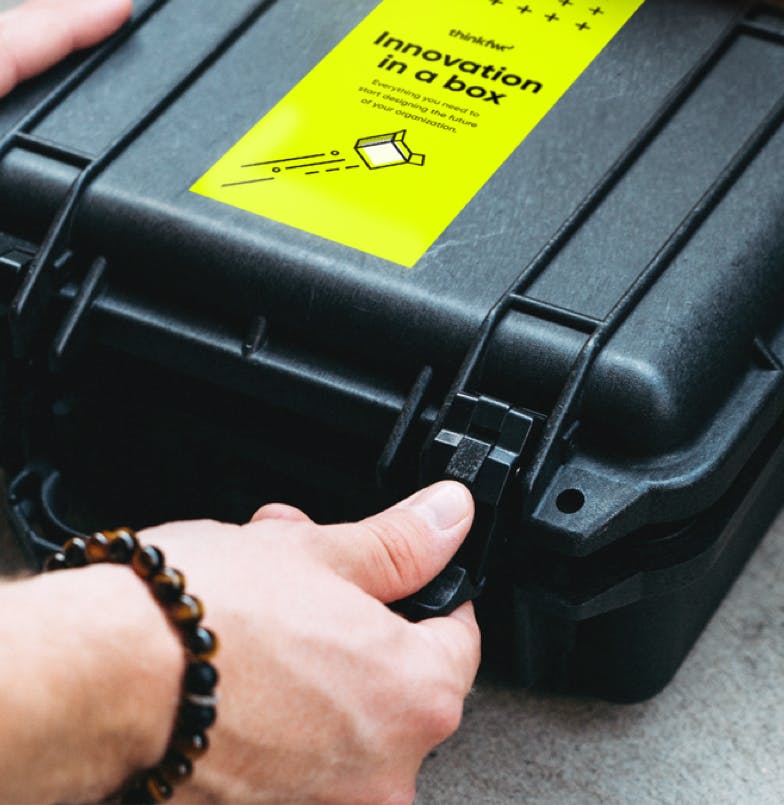 Want access to the full toolkit? Get your own "innovation in a box."
Every box comes complete with:
All exercises, printouts, and canvases
A facilitator's handbook
Starter kit of materials
We've only just begun!
Be the first to know when we release new tools, content, and other resources.